Yoga and Mindfulness in Kindy's, Primary and High Schools
Blooming Hearts .. supporting and nurturing kids … and those that care for them
Blooming Hearts offers wellbeing classes for your school community….
Kindergartens
Primary School
High School
OSHC Holiday programs
Community and Family
With time and practice you may witness in your students
Calmer kids who are connected to themselves
Increased self-awareness and self-discipline
Improved sense of self-worth and an increased sense of self-esteem
Improved mental health through regular exercise and connection
Greater self-expression through creativity and imagination
Heightened body awareness and improved posture
Improved flexibility, strength, muscle tone, coordination, and balance in mind and body
Enhanced concentration and listening skills
Learned breathing, relaxation and mindfulness skills
Improved self-regulating and self-calming skills
Enhanced social skills through peer interaction, cooperation and teamwork
A love for themselves… exactly for who they are
Classes are thoughtfully prepared to suit the students participating to include:
Yoga Therapy
Mindfulness Practice
Movement and connection through poses and cooperative games
Emotional resilience strategies
Creativity
Self calming techniques through relaxation & breathing exercises
Gratitude practice and bucket loads of fun all in a playful, non competitive, supportive and compassionate environment
* Tammy has been specifically trained in yoga therapy exercises for kids and teens:
Spine & posture, digestive health (including obesity), respiratory strength (especially Asthma)
Mental health – Specifically Anxiety& Stress, Depression, Trauma
ADHD, Autism, Down Syndrome, Physical Disabilities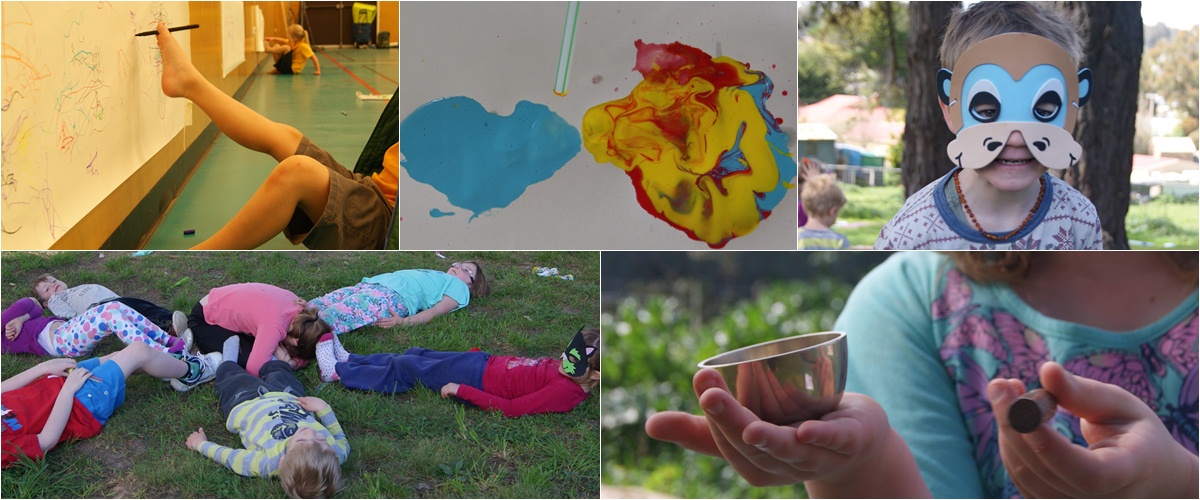 How can Blooming Hearts support your school community? By providing classes and workshops in yoga and/or mindfulness ….
for Kindergarten to Teenagers … all ages… all bodies
One on one or small groups
for teachers …. ideas for your classroom
for parents…. ideas to use at home
Self care and connection sessions for school staff (great for staff meetings)
Self care and connection sessions for parents
Family and community yoga
Please contact Tammy for more information
You have some amazing skills & bring such a sense of warmth and peacefulness. We are really looking forward to you spending time with the children on the 6 Tuesdays & Thursdays next term.We are also keen to book a 6 week block for term 1, 2018, for a zen start to the year with our new group of little learners.
Kathy
I had no obstacles in booking in to the Chameleon Kids Wellbeing program.
As a result of participating in the program, I found students have come more positive. They participated will with enthusiasm. All of the program was great! The mediations, learning about the body and the students working together. The benefits I noticed include:
Students are moving
Students are learning and enjoying themselves
Students work together.
I would definitely recommend Blooming Hearts Wellbeing Programs as it is enjoyable and students learn so much about themselves.
Chameleon Kids Wellbeing Program
Jim
"It was a wonderful way to start the meeting and set a very positive tone for the rest of the day. The meetings can often feel overwhelming and stressful but I found an inner sense of calm and energy for the rest of the day. I especially loved the opportunity to have fun and start the day with a laugh and a stretch. It made my heart sing- and I definitely don't usually feel that way about administration meetings!"
Yoga before a staff meeting
TB, Primary School Principal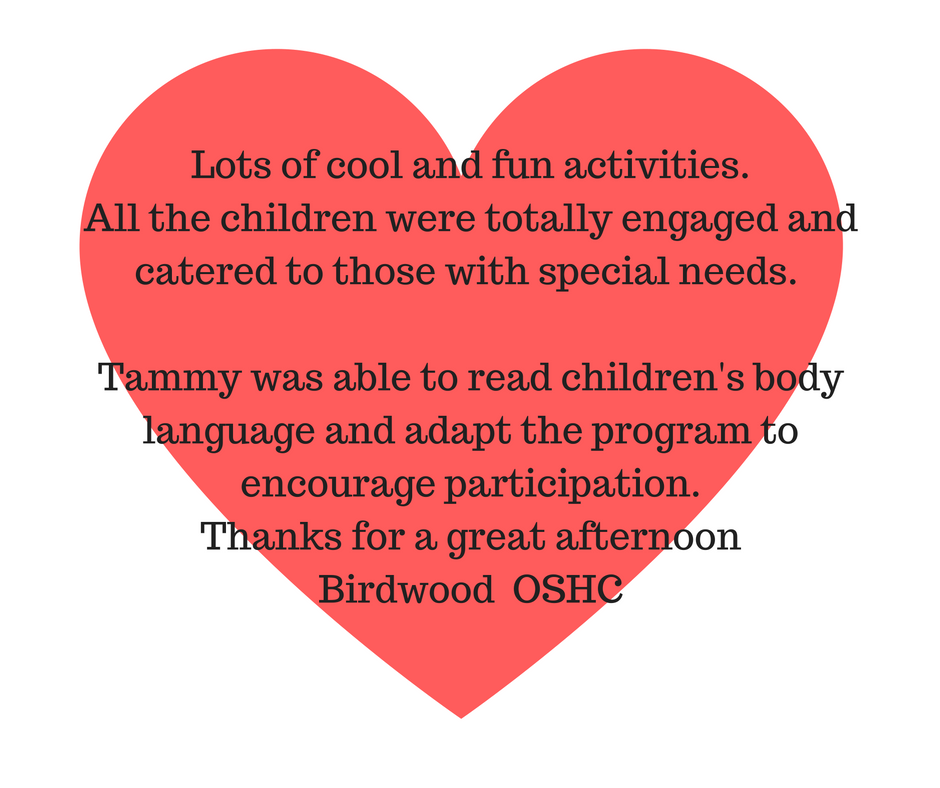 Tammy from Blooming Hearts Yoga visited both groups of children at our Preschool and introduced them to a magical yoga experience.  She was gentle, energetic and engaging, all at the same time.  The children loved the session as Tammy linked poses to a story of visiting farmyard animals. A wonderful beginning to our yoga journey! Thanks Tammy !!
From Staff & Children at Nairne Preschool 3.11.16
Mindfulness
"After talking to Tammy about the benefits of mindfulness, I decided that it might be of value to have weekly, morning sessions.   I hoped it would help my restless year 2/3 class develop the skills to focus during learning and develop the capacity to reflect on how their bodies react to stimulation.
Initially, the students were very restless and struggled to sit and focus on the directions.  However, as the weeks went by they started to look forward to Tammy's visits and it was obvious that many were practicing the skills outside the classroom.  They were very keen to increase their stamina during mindful listening.
We have developed a common language which has proven beneficial on THOSE days when school activities such as photos or incursions happen, that inevitably disrupt our routines and learning.   We are looking forward to continuing our sessions with Tammy over the coming term.
I would thoroughly recommend mindfulness with Tammy to help students become aware of the effects of relaxation and breathing on their ability to concentrate and participate fully in the learning environment"  Nicol Bliss, Year 2/3 Teacher
At our centre we were looking for something that would encourage self esteem, enhance concentration and body awareness and build stronger more resilient children.
We did some research and found Yoga can help with the above. Blooming Hearts Yoga and Wellness is more then Yoga, it's about the soul the calmness and positive energy.
Tammy brings this with her as soon as she enters our centre.
I would recommend Tammy to any Early Learning Centre, her calming nature and program will help meet children's needs to help them self regulate their emotions and build confidence.
Romana
I had the absolute pleasure of having Tammy teach my Kindergarten class Yoga for a 4 week last year and now an 8 week block. She has such a gentle, kind and encouraging manner with all of the children & involves the class in experiences that are stimulating and challenging for the mind and the body, and have helped boost self-esteem, and imagination, and children's ability to be calm & patient, and to concentrate. She always comes with a well- organized lesson – resources wise & in terms of sequence of experiences within this, and with a small experience for us to engage in after Yoga has finished. The children absolutely love it – even teaching family at home what they have learnt. I would recommend to any childcare, kindergarten or school to bring a valuable element to their children's education.
Jessica
Tracey – Teacher and Wellbeing Coordinator LPS
Thank you for coming this afternoon and running our wellness session. What a blissful way to end a working day.
❤
I had no reservations in participating in the Chameleon Kids Wellbeing program for my students. I found that students were much more calmer and relaxed, especially towards the end of the program. I liked everything! Especially how Tammy got the students engaged at the very beginning.
Students were calmer after the lesson, the high sensory needs students were able to self regulate quicker in the session and the teacher love it!
I would recommend Blooming Hearts Wellbeing Programs to other teachers and schools as students were engaged especially the students that have high sensory needs. I would love to have it in our school for longer than 5 weeks.
Thankyou for all the beautiful gifts you gave the students and thank you for your time.
Money was the major obstacle that would have prevented me from booking in the Blooming Hearts Wellbeing Program, as it comes out of our limited excursion budget.Â
I found that many of the students enjoyed the program and many found it difficult to just be still at the beginning. The specific aspect of the program I liked the most is the relaxation and the students having an opportunity to be still and quiet. Other benefits of the program I saw were:
Students having time to think
Building strength in their bodies and minds
Positive affirmations
I would recommend Blooming Hearts Wellbeing Programs to other teachers and schools as it is very well organised and positive.  I would like it to be a whole school focus that can be practiced daily. I would also like to join in more.
Leonie
Time, money, staff perceptions and perceived value in relation to learning where all obstacles that could have prevented us from participating in My Magic Buttons Mindfulness Program.  As a result of participating in this program we found the children's balance and our own improved.  It promoted a sense of calm through the group. It gave children techniques to self regulate.  It improved listening, focus and coordination. We really liked the calmness at the end of the relaxation at the end of each session the most. Other benefits of the of the Blooming Hearts program include
– encourage and improved children listening. This was very evident when we attended live performances with other centres and schools
– Positive parent feedback regarding children managing their emotions more easily
– It increased children's confidence to engage with movement
We would recommend Blooming Hearts programs to schools and preschools because in the busyness of life, the ability to stop and be still, to feel peaceful and calm is a valuable like skill for children, and adults.
Through participating in Tammy's yoga program I have come to understand, movement is a language that conveys a great deal of information.
Carmel
I would like to propose that CLGPS provide classes with Tammy Pahl whom I met through a holiday class at Burnside Library. She is interested in providing classes at schools.
I highly recommend her to you as a professional provider in her field of yoga and wellness. This would be a great opportunity for Reception children to participate in before or after school.
Programmes like these are so important to all ages and I would love to have it blended into the philosophy of CLGPS furthering children's well-being and positive mental health.  
She is great with all ages in my view and would be an asset to CLGPS physical activity program also.
Gleynss